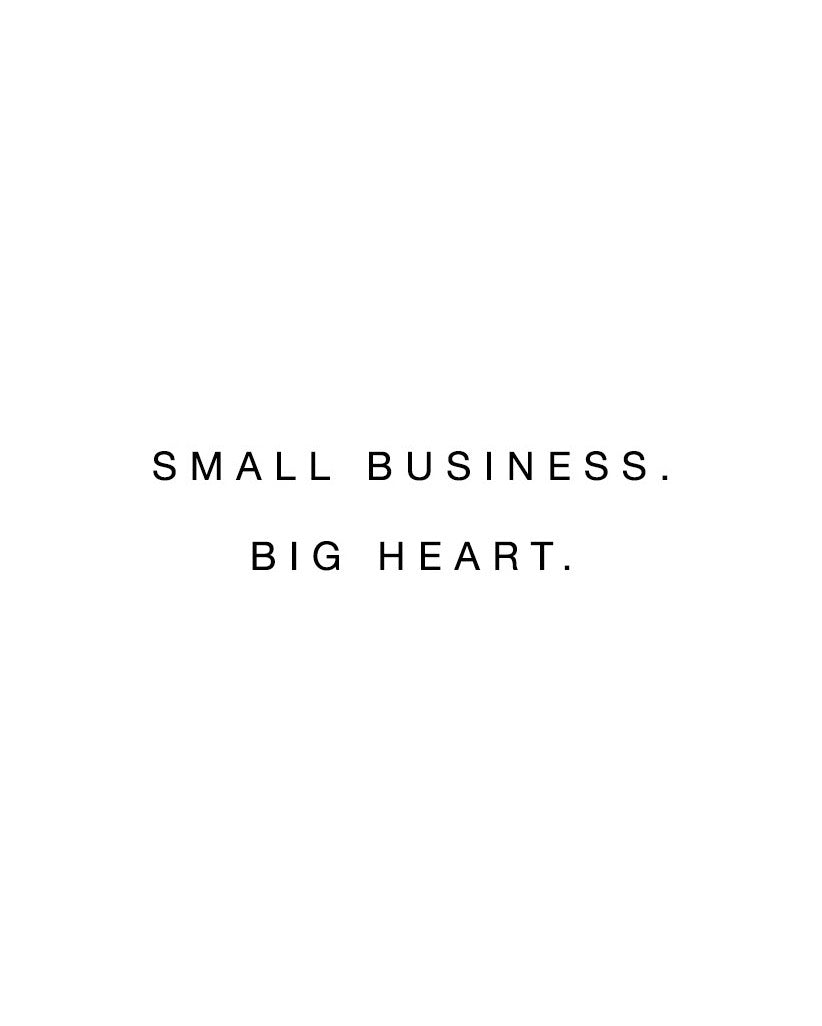 Small Business, Big Heart
Hi! I'm Sonal, founder of House of Flora.  You may not know this but we are what you call a 'small business'.  It all started when I began a career in interior design.  I sourced items for clients from all over the globe and very quickly trawling for new products and designs became more of an obsession than a passion! I decided I wanted to share all my amazing finds with everyone and therefore decided to open an online homeware store filled with unique and inspiring products.
Now I know you are spoilt for choice when it comes to homeware stores but let me give you 5 reasons why you should consider buying from a small business.
1. Supporting a dream
Starting my business was a total learning curve and sleepless nights were the norm.  Running a small business is HARD work but worth it as it's my passion.  So when you spend money on a small business you are supporting a business owners dream.  Feels good right?
2. The Personal Touch
You've all seen the quote about a small business owner doing 'The Happy Dance' when they receive an order, well it's true we do! We appreciate each and every order placed by our customers and want to make them feel special and appreciated every time they shop with us.
3. Always Here
Standard working hours? When you are a small business owner there is no such thing!  If there is a technical issue or a customer query it doesn't matter what time it is, we are going to sort it out asap!
4. Unique
Our aim is to find unique and authentic products from all over the globe so I can guarantee that our products differ from the mass market.  When shopping from small businesses you are bound to stand out from the crowd. 
5. Independent business doesn't mean more expensive
Did you know that large companies have been known to set their prices higher to take advantage of customer perception that their product is of a higher quality. Shocking right?  A small business like ourselves isn't driven by profit, it is driven by making a change in consumer habits and to raise awareness about where your items are coming from and to shop more sustainably.  We are also big advocates of One Tree Planted, an organisation focused on global reforestation. Every online purchase you make, a tree will be planted to help aid reforestation.
And if this doesn't convince you then remember every time you place an order with us our House of Flora mascot, Milo the beagle usually gets a treat.  (And i'm sure he'd appreciate a lot more!)