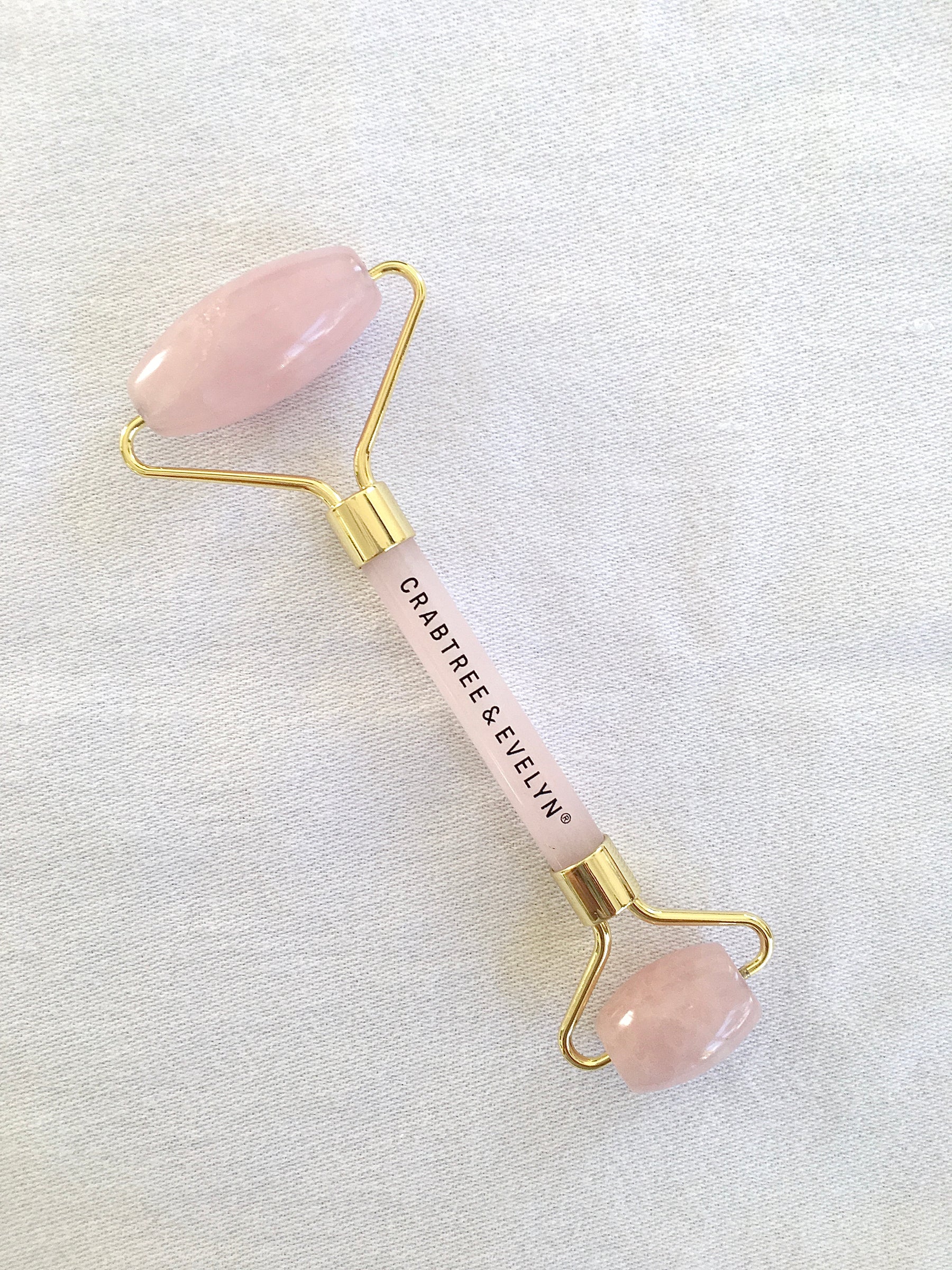 That's how I roll!
Not an interior related post but if you follow skincare and beauty accounts on social media you are sure to have seen hundreds of images of gemstone facial tools.  I was instantly intrigued as it wasn't a new beauty product to lather onto your skin but a more natural or 'green' way to help promote and heal your skin.
The main two rollers available are jade and rose quartz and after doing some research I decided to try the rose quartz, only due to the fact that it is generally a smoother stone and stays cooler than jade.
The coolness of the stone was important to me as since hitting my thirties, puffy eyes in the morning have become the norm so a cooling massage around my eyes sounded like heaven!
Rose Quartz is a gemstone connected to the heart chakra and helps with healing and letting go of stress and negativity. The long, gentle strokes of rolling promotes lymphatic drainage which helps reduce the toxins in your body.
I can't say i've noticed any changes from a beauty point of view, but that wasn't my intention anyhow.  Taking a few moments in the morning to cool my puffy skin, during the day when my face starts to feel hot and irritated, or after blubbering over a cheesy rom-com, the facial roller has soothed and massaged my skin immensely and for that reason I would recommend.
Happy Rolling!
wishtrend.com