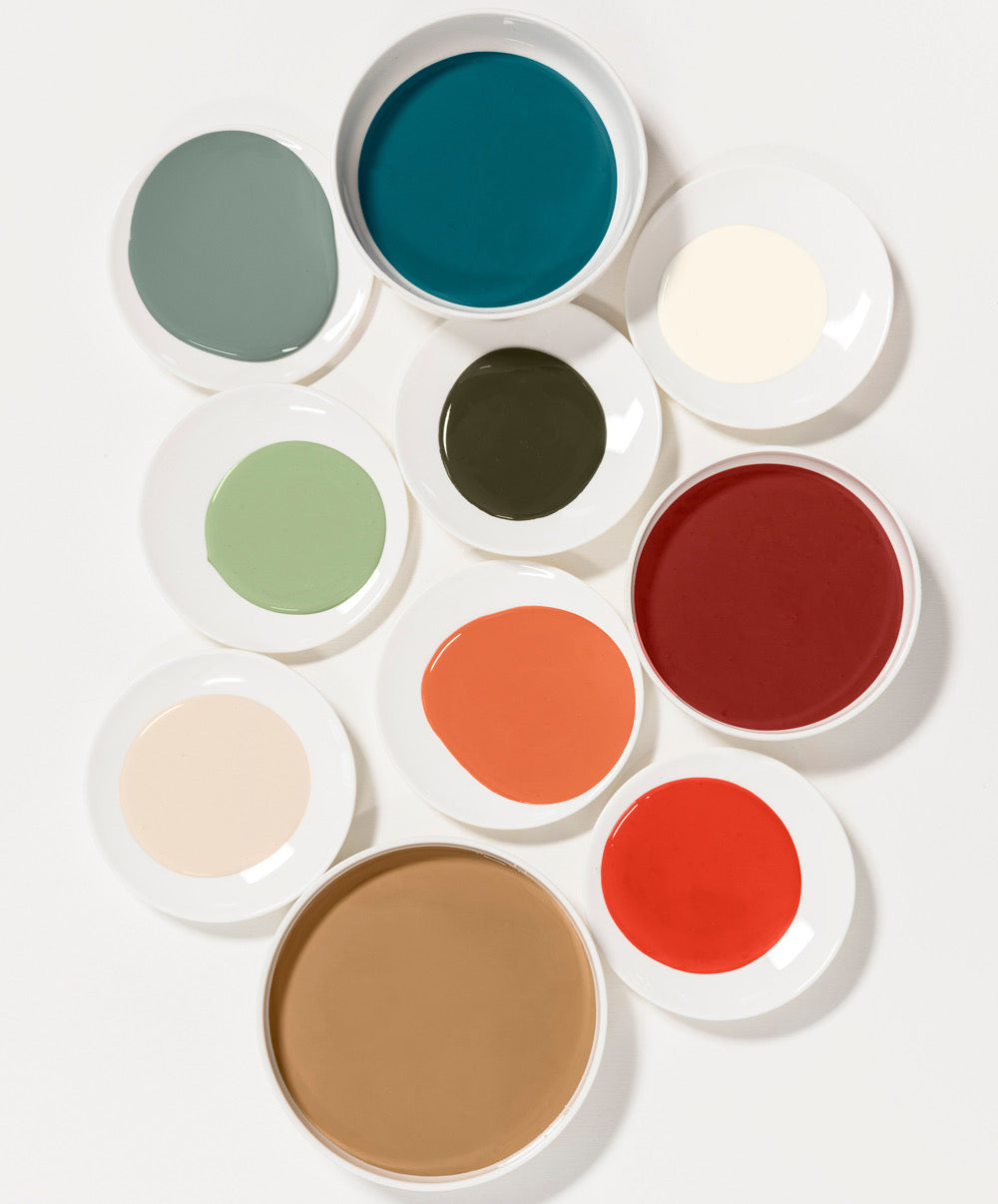 2020 Colour Trends
As lovely and inspiring as it is to keep up with the latest trends, when it comes to colour trends we're usually not as willing to take the plunge, myself included!  The idea of having a bold coloured living room, like an image seen in Architectural Digest might fill you with desire, but the practicality of painting your living room this seasons colour trends may not be a risk worth taking.
The best way to incorporate colour trends is to think of them more as an accent to a room instead of the main attraction.  Adding a pop of colour with a vase, artwork, cushion or a feature chair is an easier and more affordable way to stay on trend.
However you decide to add colour to your room, these are the hot colours of 2020 and they are oh so good!
(Image Source: Italian Bark)
Yes this is an obvious one as it was named the '2020 Pantone colour of the year'.  It is a shade reminiscent of the sky at dusk and using this colour as an accent piece in your room will have an instant impact.
                                               (Image Source: Pinterest) 
A rich striking colour without being overpowering, emerald green can be used on more than an accent piece such as velvet sofa with brushed gold legs...heaven!
                                               (Image Source: Pinterest)
This is a great example of fashion trends becoming interior trends.  A very cool colour that can add a pop to a modern or a traditional room.
                                                          (Image Source: AD)
This deep dark red which makes me want to pour myself a glass of pinot noir, is a bold yet romantic colour.  As it is very visually powerful, using it as a small accent will work better as it has a tendency to overpower.
                                   (Image Source: Decoholic)
This is the softest colour on my 2020 list and probably the most user friendly as it isn't as overpowering as the others but can still be quite a feature.  It's a fresh calming colour and when paired with wood tones adds warmth but can also be used with bold geometric shapes to create a more eccentric vibe.
That's it for the 2020 colour trends, which ones will you be incorporating into your home?
Remember, what's life without a little colour?