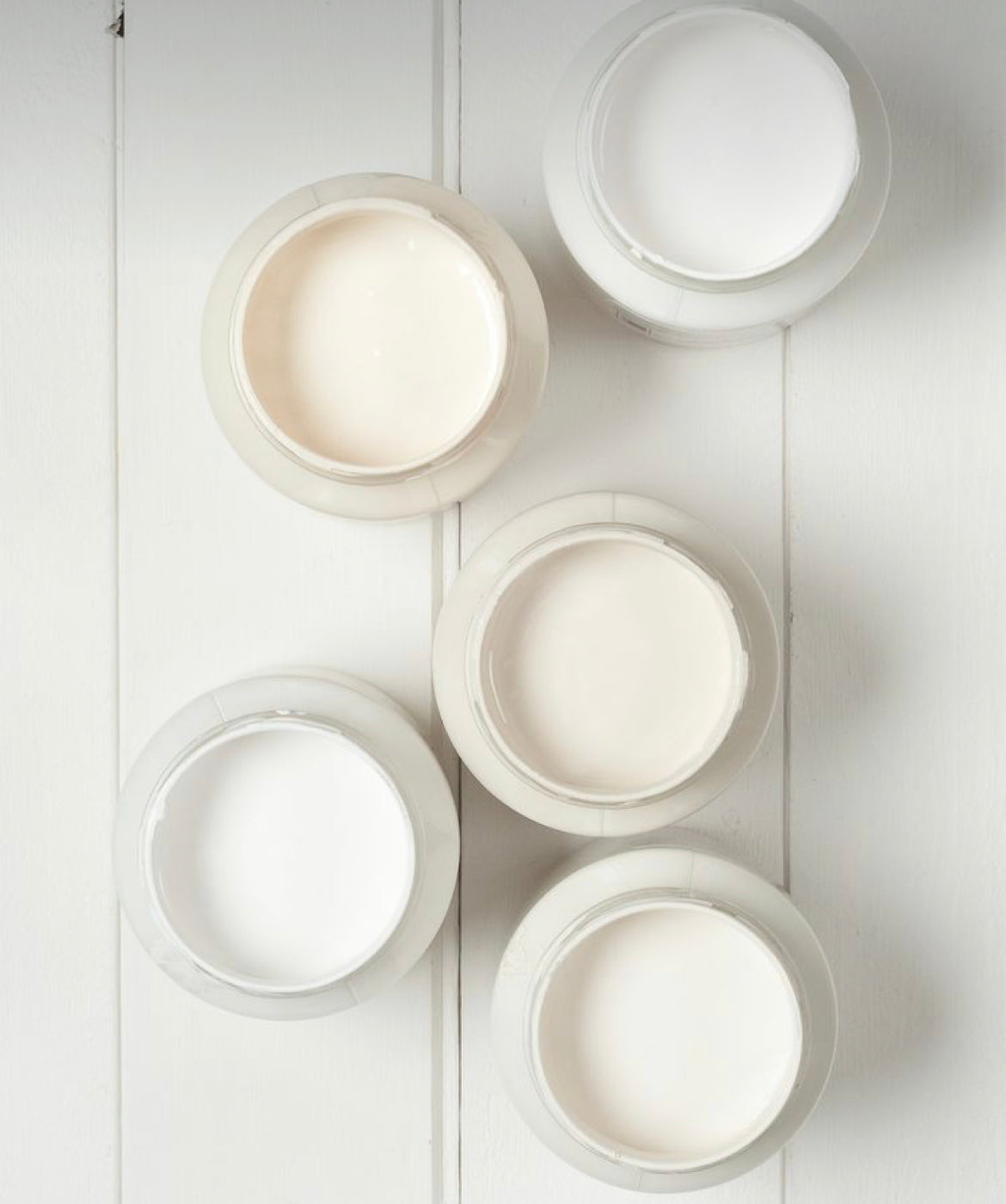 Picking the Right White
Picking paint colours for your home can be a hard and daunting task. You may think that choosing a white paint will be the simplest decision of all but in fact it is most probably going to be the biggest.  
There are many factors that can influence which white paint you opt for such as; size of the room, how much natural light it gets, the function of the room and the ambience you want to create.
Generally for smaller rooms a cooler white is ideal as the blue pigments in the paint will make the room seem open and airy whereas if this was used for a larger room it could make the room seem cold and clinical.  I prefer larger rooms to have a warmer white tone as they create a more inviting atmosphere.
The usage of the room is also an important factor on the white tone used. Cool whites are great for kitchens or offices as they are bright and focussed but not ideal for bedrooms or bathrooms which need to be a place of calm and relaxation.
I have used an array of whites over the years on residential and commercial projects and have shortlisted my favourite 'go-to' whites: 
Want more inspiration? Check us out on Instagram for some more interior tips!