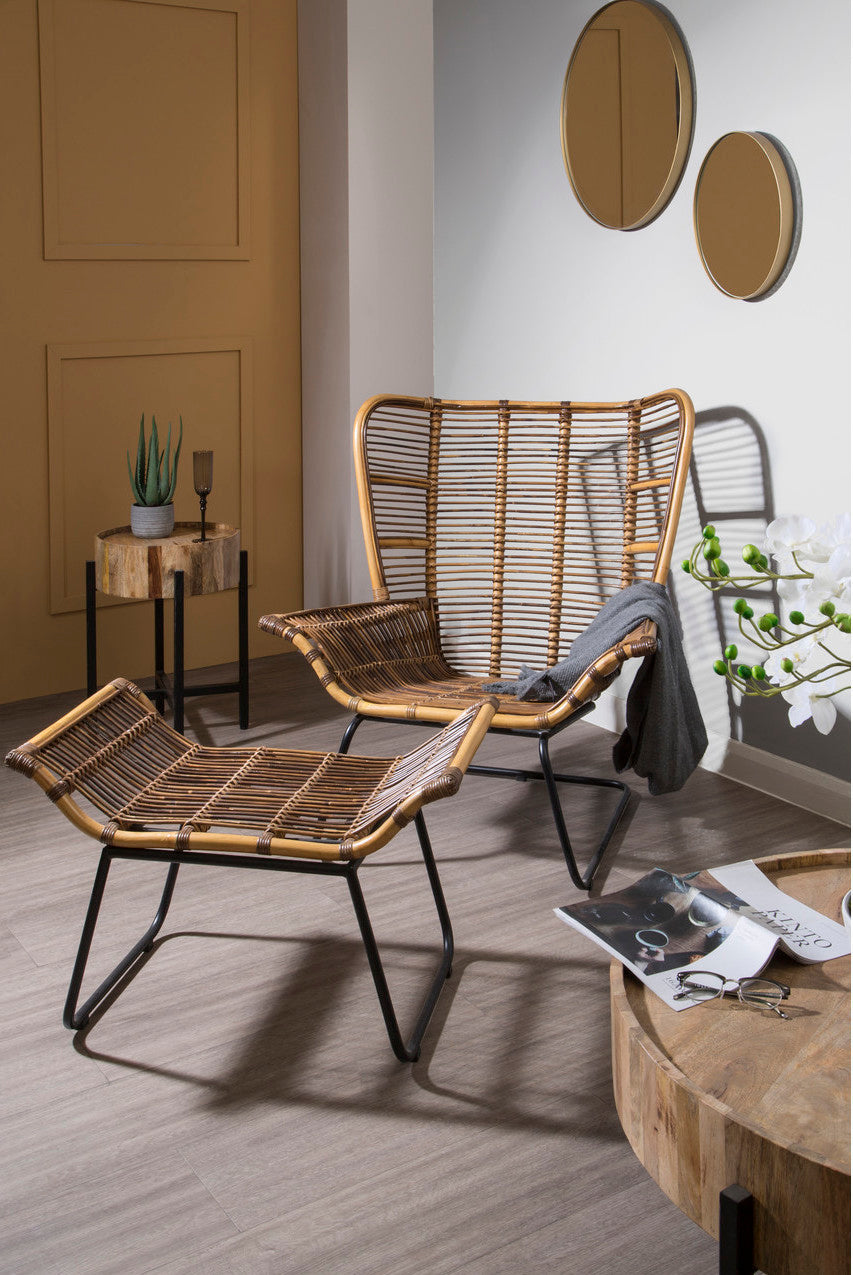 How To Add A Little Boho Into Your Home
Interior trends come and go but one that has quietly come to the forefront is "Boho Decor". Also known as Eclectic, Ethnic, Boho Chic and Tribal, bohemian decor is an impactful and fun design to achieve.
I've rounded up a few simple ways to add Boho into your home.
Faux fur/Sheepskin
Boho decor is all about creating a laid back and relaxed atmosphere, so what better way to then to add a bit of furry texture to your furniture. Adding a sheepskin throw onto a chair or bench will instantly add a touch of boho vibe into you favourite seating corner.
Add a touch of nature
Boho is about natural elements so adding a touch of greenery is a must.  Any plant that takes your fancy will do, from something large to something as small as a succulent.  If you don't have a green thumb don't worry, there are plenty of faux plants available which look just as realistic with zero maintenance!
Natural Furniture
Natural furniture will have a huge impact on making your space more Boho.  Wood and rattan are the most common but anything that catches your eye will work as long as it has a natural and raw feel.
Global Accent Pieces
Boho style originates from gypsies who travelled from Bohemia, a region in the Czech Republic but soon became a lifestyle for people who led a nomadic life.  Given that boho culture originates from free-spirited people who travelled the world, it is important to have some decor pieces that reflect this.  Ornaments such as souvenirs from your travels, moroccan lanterns, woven wall plates, or eclectic artwork are all great ways to add some culture into your home.
Baskets
Such a simple and effective way to give your home that boho touch.  Not only do they look great, baskets can also be useful storage solutions for your home.  Use them to store magazines, blankets, toys, etc in a fun and stylish way.  
Remember - there is no rule when it comes to creating a bohemian-inspired room.  The room has to be reflective of you and showcase your personality and your travels.  You can go as busy or as simple as you like, it's totally up to you.  You could have a white aesthetic with natural elements and textures, or you could go for a busier style and fill your room with colourful textiles, art and rugs.  As long as it reflects you, then you are on the right track!

 Happy Styling!!